Become the Master of Managing Money and Building Assets
Discover the Principle of "Mega Money-Management" Now!

No More Procrastination
What to do to keep you from procrastinating about your daily tasks. This detailed course will help you to get things done no matter what your agenda is for the day. Many folks never start a simple budget, a savings, an investment account, a new job, small business tasks or any other important agenda because they are disorganized.

Powerful Techniques
Learn powerful techniques to improve your thinking about money. It is not how much you make as much as what you do with the money you make or have. Everyone can be powerful with their money.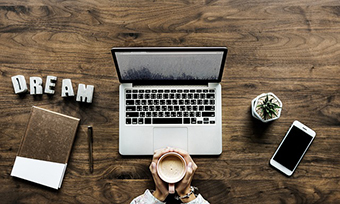 Guidance Makes it Easy
A workbook and canvas that guides you oh so gently into the great life of Fantastic Finances. You will never have another excuse.

Low-tech, No-tech
You don't have to be a tech geek to use this program. Everything is done for you in a low tech and no tech way. But the shear organization feels very technical. You can use all modules, workbook, templates and spreadsheets with ease.

Presentations Make it Clear
This course has presentations that make the concepts crystal clear. In addition to the presentations there is a follow up with PDFs, Exercises, and eBooks.

eBook Details
There are eight eBooks in this course, all written by Lois Center-Shabazz, outlining the most important consumer-based information about personal finance. The eBooks are based on her 30 years of experience and research in the specific field outlined.

What the Budget?
It is hard to believe, but most Americans don't live within a budget or they live within a scant budget. You can plug small, medium and huge holes in your budget when you know how to Guerrilla Budget. The money you find in your budget, will shock even the most seasoned budgeting pros. I have prepared a specific, detailed guerrilla budget template for you to follow and use.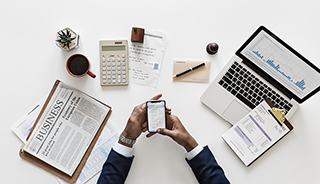 Sane Savings, No Savings
Recent studies show that the average American family only has $11,000 saved, and 30% only have $1,000 saved. What a disaster waiting to happen. Let's get this show on the road and start saving money to protect yourself, your family, and your future. I will show you many ways to save, and believe it or not, the savings program is something everyone can do. Just stick with me.

Good Credit, Bad Credit, No Credit, Some Credit
It doesn't matter how you spin it, credit makes your world go around. We need it to buy cars, homes, get hospitalized (after insurance), buy other big items, go to school etc. I for one discourage credit, but I have used it, and so have most Americans. The problems come when we use poor credit, credit with bad terms, predatory credit, or credit designed to rob us of our assets. I show you how good credit works and how you can obtain it.

You Can Be Free
The boulder you feel on your back, is debt. It is heavy and it feels bad. People do all sorts of things to cover up that boulder - physically, emotionally, and psychologically - truth is, if you don't take the big steps to eliminate that boulder, it will continue to grow and make you miserable. I will show you how to decrease that debt substantially using templates, spreadsheets and methodology.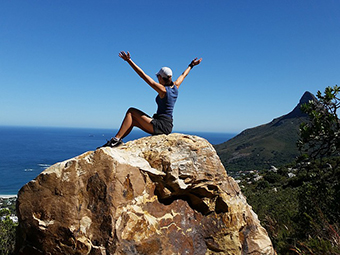 Cars, Homes, College etc.
Buy these things the wrong way and you could be going down the wrong path for a long time. Understand how and why you need to purchase big things within parameters and how to do it so you can stay on the path of Fantastic Finances and not Financial Ruin.

After All is Said, Let's Learn to Invest
Rich people invest, but poor - middle income and high-income people can invest too. There is a right way and a wrong way. I am here to show you a functional, consistent, sure way to choose and monitor investments for savings, retirement, college, small business savings and more.

Small Business Bounce
Many have started a small business, statistics show few have succeeded in making a profit or keeping their business past five years. The purpose of having a small business is to make a living (profit) sharing your passion with others. Here you can see that there are minimum requirements to get started and stay profitable with a small business whether online or brick and mortar.

Now You Can Make It Complete
You will see that you have been doing a lot of things wrong after you finish all the modules. For those who need to start a new, and do a complete Mega Money WorkOver, this area is for you. It is an advanced function to use before you purchase a home, start a business, or other big financial decision.

Work From Anywhere Online Course to Fantastic Finances
Your course modules, workbooks, templates, spreadsheets, live coaching sessions, facebook group questions, and more can all be worked from anywhere with your laptop or desktop computer, it is all online. Anytime, anywhere and as much as you want.